This post is also available in:

Español

Deutsch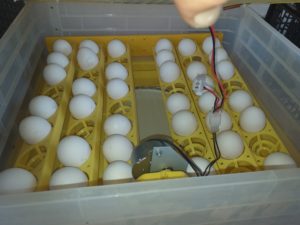 What? Reserve the Christmas goose or the Christmas duck 2021 now? Yes, of course, in a few days the first ducks and geese will hatch and why not take on a sponsorship now and be there when the animal grows up. We feed it for a whole year and just before Christmas in December 2021 it becomes a holiday roast. You are of course also welcome to visit our ducks and geese.
Unfortunately we didn't have a duck or goose for everyone this year and want to give everyone the opportunity to have one. 2.8kg was the heaviest duck that gave 8 servings. A beautiful and natural layer of fat guarantees tender meat. The geese were around 3kg and also of wonderful meat quality.
For those who decide otherwise before Christmas and would rather continue visiting their animal, the sponsorship can be extended for one year with feed money.
We look forward to your visit!
Click here to get to Finca Las Tenerife in Arteara .
You can find an overview of our events here.